Accustomed Airmail Envelopes
Ideal for personal communications all around the globe. Optimum efficiency and clarity control while overprinting, for all business dealings. Most airmail envelopes appear to open on top, light weight and neat branded look. Efficient and convenient for small business and professional people as well as personal stationery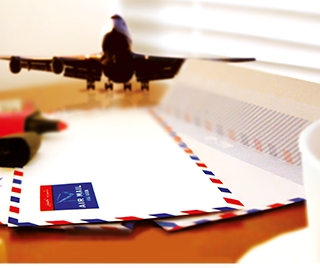 Wallet Airmail
Envelopes Airmail envelopes are not just ordinary. They carry personal feelings and messages of a distant relation, business dealings, new prospects, whatever be the matter it has a dignified look and distinct purpose. Custom-made Airmail envelopes can be made on any size and grammage.
Nice presentation and easy to handle.
Large flap provides added security.
Used by Banks and investment firms.
Weights from 70gsm to 90gsm.
---
CD & Greeting card
Envelopes These envelopes are used for formal invitations, Greeting cards and can be included in special social stationery.
Can be used to offer cash presents, to someone.
On special occasions like festivals, engagements etc.
They can be printed in multi colour with floral designs and patterns.
Weights from 70gsm to 100gsm.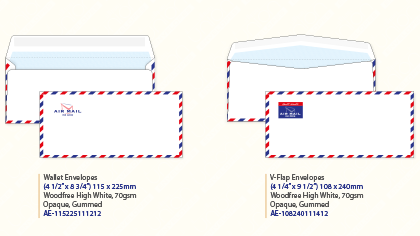 Types of Envelops