Organized Office Envelopes
Ideal for personal communication and business dealings. Optimum efficiency and clarity control while overprinting. Security enabled and multi purpose envelopes.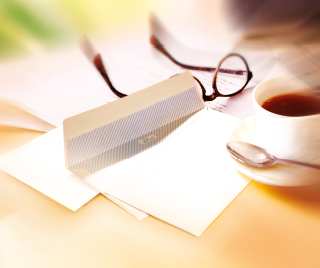 V-Flap Window Envelopes
White envelopes, (V-Flap) are commonly used for casual and official communications. They are versatile in quality, purpose oriented and carry a strong outlook. They are available in a variety of substrates.
Window Envelopes save on addressing:
The clear advantage of a window envelope is that a correctly folded enclosure will allow the addressee's name & address to show through, eliminating the need to print or label the face of the envelope.
Fully machine-enabled technique used to enhance quality output
Weight 90gsm to 100gsm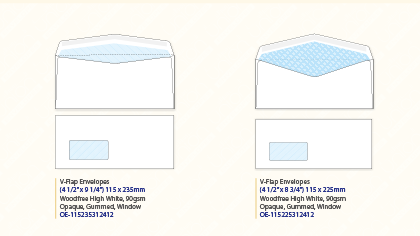 Types of Envelops